Our Nougat is 100% Belgian, made in the east of Wallonia. More precisely in Fraipont. It is cracked from the best ingredients from a reasoned agriculture, which gives it an unparalleled taste.
Indeed, you will taste a tender, soft nougat, melting in the mouth. Our nougat contains more than 50% of honey, this explains this ...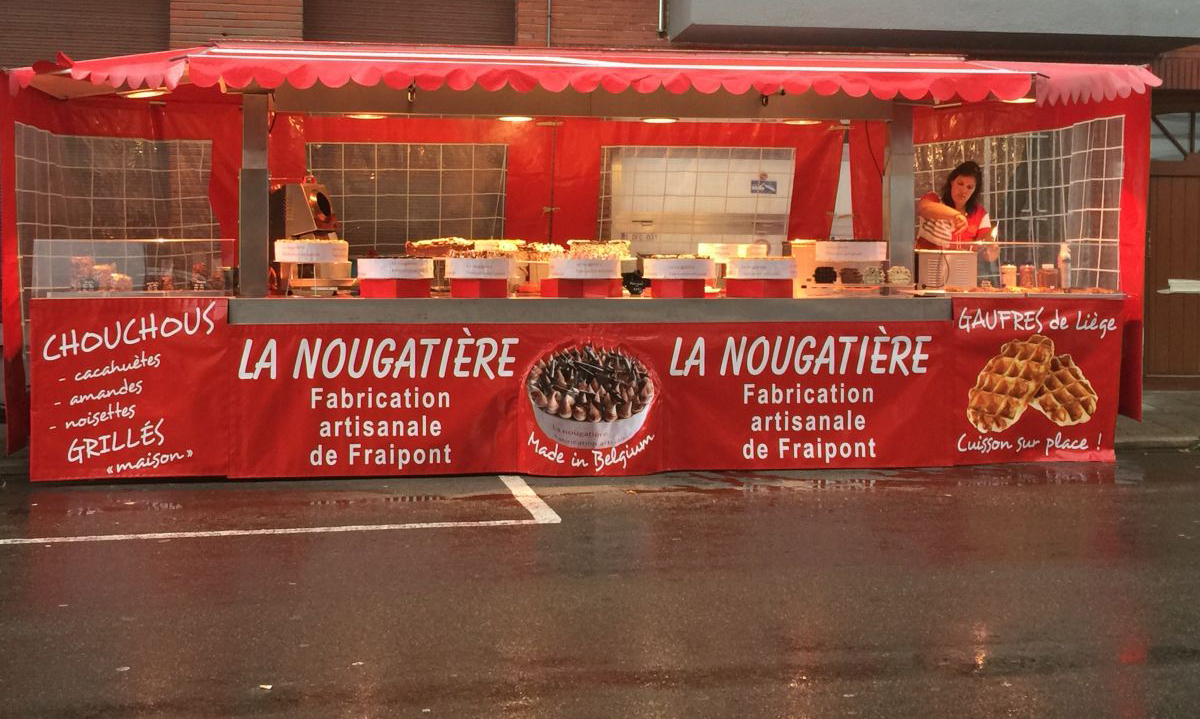 It is currently available in 7 flavors:
Nature;
Oreo;
Salted butter caramel;
Strawberry;
3 chocolates;
Choco-hazelnuts;
Candied Orange.
The nougatière also offers other sweet products:
Grilled peanuts;
Grilled almonds;
Grilled hazelnuts;
Marzipan raw / nature / chocolate / candied orange.